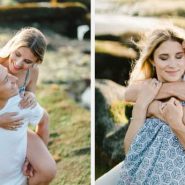 A wedding is the one-time festival of life, to organize the wedding everyone has to run here and there. Especially the bride and groom always set on the fire during their wedding arrangements.
In between the millions of rituals, they don't get time to exchange their feelings and once the marriage gets over they are free of everything.
But to come out of those frustrations and to relax they have to go around for their honeymoon.
During honeymoon each moment of their day is going to be precious with their togetherness and to save them in their memories the honeymoon photographers going to help them by capturing the beautiful and romantic photographs.
Some of the popular honeymoon photo ideas that every couple should take are mentioned here get to know it, before moving for your honeymoon photoshoot;
Location shot

The location shot is nothing but the photo has taken in the location that is chosen by your couples.
When you are moving for the honeymoon you should make the top to bottom study about the place you are visiting, this going to help you take the best location shot.
The couples honeymoon outfits also important in this photograph so concentrate on it too.
Sunset couple photo
Something is there in the world than hugging one another when you love them more behind the sunset.
Ask your photographer to take the photograph along with the beach sunset with hugging your love. During this photo shoot you can share millions of feelings inside you with your partner.
Playful moments
Don't be too formal, she or he is yours officially now. Start to enjoy life with your love and honeymoon is the time for understanding and acting silly.
Try to capture some of those playful moments like jumping on the bed, dancing on roadsides, tree climbing, having pillow fights, or something playful.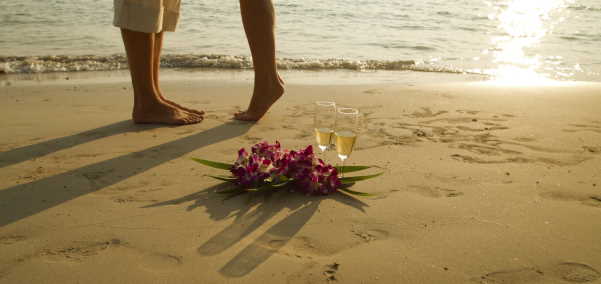 Delicate love
It is the time for showing your love and to take them in a brilliant way all you need is professional photographers who can give you better ideas to click the beautiful snaps that showing your love.
Food-stagram
The honeymoon is not only for loving it is also the time to explore a new place. When it comes to exploring you can taste different foods and you can also share some of the pictures during your honeymoon which is going to be a different one from your ordinary photographs.
Final verdicts
Some of the honeymoon photography ideas are shown above, still there is a lot to try. So get to know about them before initiating your honeymoon photography session.