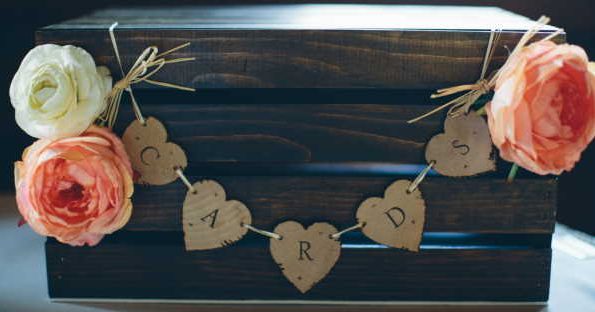 Creating the card box is a fantastic idea and you can make them based on the occasion you going to present it for.
With a lot of creativity and the artwork you can make them too cute. You can also make a wooden wedding card box for the wedding, not only in wood you can make the card box any of the substrates based on your wish.
Making the card box for a wedding is not the toughest task to accomplish when you have a basic idea about it you can crave them perfect.
Steps to make a card box out of wood for the wedding reception
Cut the parts
Before starting up you have to create a plan on how to figure out the card box for the wedding.
Then start cutting the board 1 into 10 dimensions and immediately mark the cut s based on your diagrammatic plan. To make the perfect cut all you need is a sharp saw blade and before cutting up measure the mark whether it is marked right.
Assembling
Once you can finish your cutting, assemble them correctly. While assembling, the sides of the card box should rest one inch above the front sideboard.
This creates the slot for your wedding cards to fall into the card box. To make them strong enough you should attach each other with the wood glue which will strongly hold the boards together.
The glue going to hold your card box together so prefer the best quality one.
Bottom attachment
After assembling the sides of the card box you have to concentrate on the bottom of the card box. The bottom is the place where everything going to be settle and that protects your inside material, so stick them with the help wooden glue.
Mount the top of card box
This is the time for attachment of top corners side panels and after this place the top of the car box to the assembly.
Secure the back of the card box
After placing the back panels protect it with the painter's tape, if it is required and then place the hinges over the bottom edges.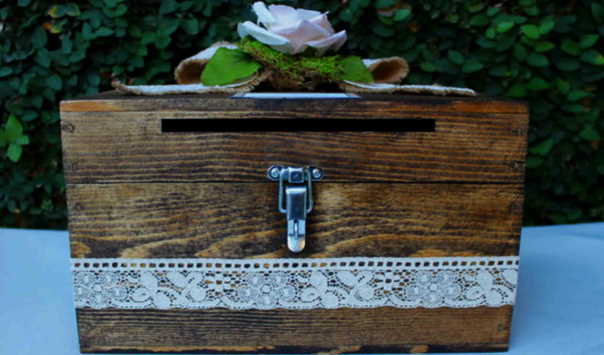 Attach the latch
Then to finish the final workplace the latch plate with the mounting plate at the top of the panel. And now your wedding card box is ready and it is time to place the wedding card inside the card box.
Final thoughts
To make a card box you can follow these steps and you can also see the DIY wedding card box tutorial to get an idea about making the card box for a wedding.