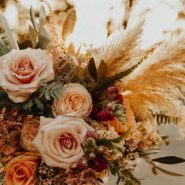 A wedding is one of the beautiful things that happens once in a lifetime, so spending some money on it is worthy.
Because you can only recall those wedding moments and the photographs that are taken during your wedding rituals.
Photography plays a vital role during your wedding but to make your wedding photographs beautiful the stage arrangements should be beautiful.
In this case, you can decorate your wedding stage with a variety of flowers, but while preferring the flower for the wedding you should also consider the season of the flower.
If you are planning the wedding in September, you should get to know September wedding flowers available in the market.
Some of the September wedding flowers in season are mentioned below;
Delphinium
It is one of the garden plant flowers that is belonging to the buttercup family. The tall spikes that bear the white or blue color flowers and they are also used in the bouquets and wedding reception ceremonies.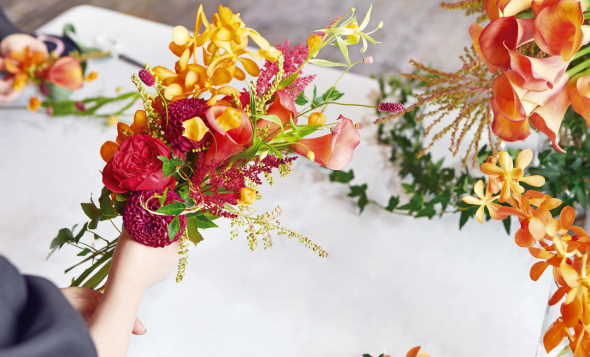 Hydrangea
Hydrangea is a climbing plant that has rounded or flattened flowers on its tip. This flower is used for the showy ceremonies and if you looking for the flowers to decorate your wedding stage this one will be preferable and also comes under the affordable ranges.
The best quality of this hydrangea is they not available only in single color they are available in ranges of colors, but the most common color of the flower is blue-toned. So it is a perfect one for wedding decoration.
Ornithalgam Arbicum
This flower is also called as Arabian starflower because this flower appears as the star-shaped. In the bare stem the white start like flowers will be formed. This flower is preferable for a wide range of artworks like bouquets, buttonholes, and wedding decoration purposes.
Roses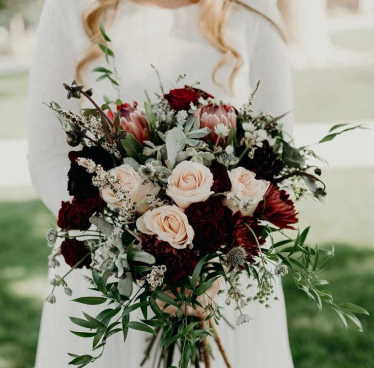 The roses are one of the flowers which are widely used in most of the special occasions to decorate the stage, not only on the stage decorations, they also play an important role in wedding ceremonies.
During September varieties of colors are available in the roses.the rose is also considered as the romantic flower.
Astilbe
The Astilbe is the group of pink, white or red color flowers that are also used for the bridal bouquets or as the centerpiece. They are also called false goat's beard.
Final words
These are some of the best flowers for a September wedding, you can also get ideas from the flower shop holders to get better knowledge on the relevant topic.