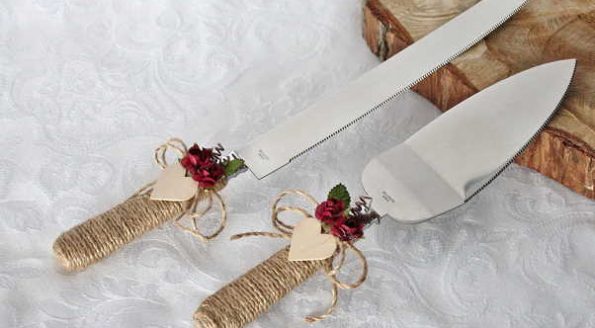 First, of everything it is a time to congratulate you and your life partner. Wedding is the time that occurs once in a life so you may be over-excited about your wedding ceremony, but to enjoy your wedding with full-hearted you should finalize all the wedding requirements.
The last thing that you have to concentrate on is your wedding cake and serving sets.
Most of the couple don't have an idea about choosing the wedding cake knife and server sets and to help those peoples at the last minute, here are some of the things provided to make you understand so move further to know about it.
If the budget of the wedding is so tight then you can keep them below in priorities but your answer no. it is a brilliant idea to get the wedding cake server set, these sets play a vital role during the wedding reception.
When you are thinking to buy the wedding cake cutting sets you should get to know the different types of wedding cake server sets.
Types of cake server set
There are so many options for you to select from and whether you are choosing the food cake or velvet cake, getting the cake server set is very important to serve them for the visitors. Some of those cake server sets are mentioned below;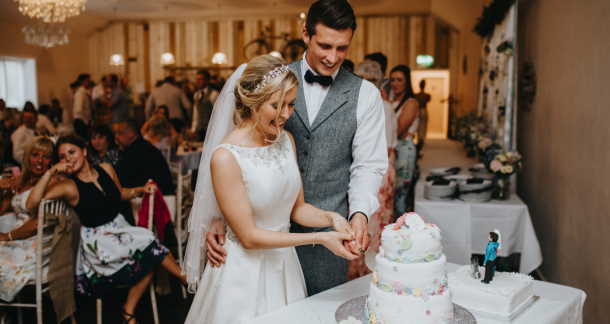 Engraved sets
You can prefer the engraved cake serve and knife sets to serve the wedding cake on your extra special day.
This kind of cake server sets is range near the affordable price so you need not worry about the budget. If you don't want the engrave server set then you can go with other types based on your wedding theme.
Rustic sets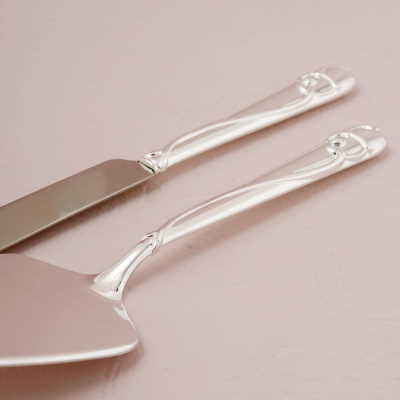 If the rustic cake server set goes well with your wedding theme you can prefer them. You can choose the rustic server set with the wooden handles in the knife. This server set can give you the aesthetic feel.
Glass
If you are having the white wedding theme glass cake server set is the perfect one to choose from.
Along with the glass cake server set you will get the silver-based knife. The glass server set gives you the feel of a crystal set and also adds extra complement to your wedding theme.
Final verdicts
Always choose a wedding cake serving set that goes to a perfect match with the wedding theme. When you have an idea about the wedding server cake set then you can choose the one right one.